Newport Beach Business Lawyers
Legal Support Any California Business Owner Needs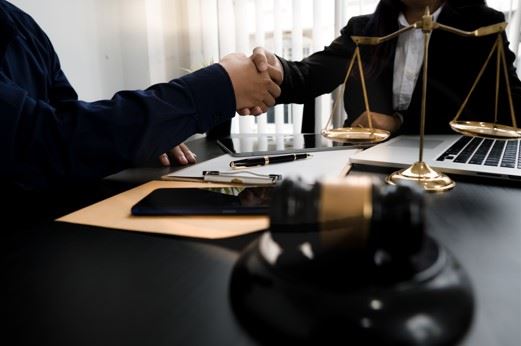 Whether you're an experienced business owner or just getting started on your new venture, you know that leading a company isn't always easy. There can be a number of legal obstacles between you and the goals you want your company to achieve. To overcome these barriers, you need experienced and skillful legal representation.
Our Newport Beach Business Lawyers
Flynn Giudici is here to support business owners who are leading companies of all sizes. If your company is well established or just getting off the ground, we can provide all of the legal services you need to support it and protect your business interests. Our business lawyers in Newport Beach proudly apply a personalized approach to our clients' legal matters, helping each to work toward achieving their goals or the best possible outcomes.
Learn more about how Flynn Giudici can make a difference during a consultation. Contact us online or call (775) 200-9682 to schedule your consultation with our Newport Beach business lawyers.
Legal Support for Your Business
All companies can benefit from having a professional business attorney handle their legal affairs – in some cases, it may be necessary. If you're forming a startup, involved in a business transaction, or are facing a legal dispute, Flynn Giudici can offer the dedicated legal support your company needs.
Our business law services can address various issues, such as the following:
Legal matters surrounding any of these issues are important to resolve as carefully and mindfully as possible. Our business attorneys in Newport Beach can make the difference your company requires to reach for success and avoid legal pitfalls.
Should you require assistance with a specific issue affecting your company, reach out to Flynn Giudici to request a free consultation with one of our dedicated Newport Beach business lawyers. During this no-risk meeting with our legal team, you can learn more about our firm's full capabilities and how our services can meet your needs.
Why Business Owners Choose Flynn Giudici
At Flynn Giudici, we are experienced business lawyers in Newport Beach who have successfully helped many previous clients. We believe business owners choose our firm because they require the dedicated, sophisticated, and skillful legal representation that we can provide.
Our attorneys are not committed to our clients, but innovative legal thinkers who can craft creative solutions to overcome complicated problems and obstacles facing your company. Rest assured that our personalized approach combined with a proactive attitude means that your business's needs are in good hands.
Schedule A Consultation Today
Everyone likes to learn more about something before they decide to invest time and money into it. The same is true when it comes to legal representation. That's why Flynn Giudici proudly offers potential clients an opportunity to learn more about our legal services.
By scheduling a consultation with us, you can have an opportunity to tell our Newport Beach business attorneys about your needs and concerns as a business owner and learn more about how Flynn Giudici can help.
For more information or to set up your free consultation with our business lawyers in Newport Beach, submit an online contact form today or call us at (775) 200-9682!
Why are We Right for Your Business Goals?
Experience with Cannabis as it Relates to Business Law

Marine Corps Background & Veteran Community Support

Licensed to Practice in Nevada & California

Consultations to Evaluate Your Business Needs
Services for Every Step in Your Process
Find out how the attorneys at Flynn Giudici can help.